St. Joseph Bears 2018 Football Schedule

BCC

NIL

MAT

LKSH

KLN

PC

BCL

DeWitt

PN

AWAY

HOME

AWAY

HOME

HOME

AWAY

HOME

AWAY

AWAY

Th 8/29

Fr 9/6

Fr 9/13

Fr 9/20

Fr 9/27

Fr 10/4

Fr 10/11

Fr 10/18

Fr 10/25

7:00 PM

7:00 PM

7:00 PM

7:00 PM

7:00 PM

7:00 PM

7:00 PM

7:00 PM

7:00 PM

Going from Red to Blue, Pratley new coach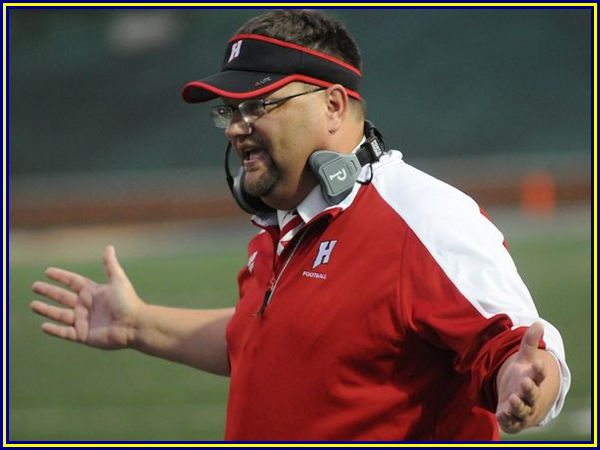 The next head coach for the Bears football team has been named. Andrew Pratley, who previously was the head coach and Holland High School becomes the 18th head coach in St. Joseph football's 104 year history. Pratley led the Dutch to a 17-38 record in his six seasons at the helm at Holland from 2013-2018, including a 2017 playoff appearance. Pratley has also been a head coach at West Branch Ogemaw Heights from 2004-2012, while there he was 60-37 with seven appearances in the playoffs, taking the Falcons to the semifinals in 2009. Pratley will serve as the West coach in the upcoming MHSFCA East West All-Star Game. He was the MHSFCA Coach of the Year for the 2017 season as well National High School Football Coaches Association Coach of the Year that same season. Pratley made his decision known that he was stepping down at Holland high school via a post to the Holland Football Facebook Group. "While I certainly was not looking to leave, one opportunity was just too good to pass up. This process, and ultimately this decision, was extremely difficult, but one that we feel is best for our family. I will forever be #hpsproud of my time in Holland. With that said I have accepted the Head Football position at St. Joseph High School as the new head football coach." The Bears open up the regular season on Thursday, August 29th at Battle Creek Central.

SMAC Update - 2.24.19
In this edition of the SMAC Update.
Pratley new SJ Coach
McCamley Field update
40 second play clocks
and more...
Read More...

Gameday Sports Photogrphy
Photo Order Form
Here is the order form for the team and individual photos. (Updated for 2017)



Thank you Sanitary Cleaners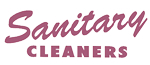 The St. Joseph football program wishes to thank Sanitary Cleaners. Once again, Sanitary Cleaners cleans the uniforms after games to keep the Bears uniforms looking great after each and every game.


Booster Club News

Visit The Booster Club Section

ATTENTION PHOTOGRAPHERS!!!! stjoefootball.com wants your photographs, if you have photos of the Bears in action, Freshman, JV, and Varsity, even Upton games. Email your photos to webmaster@stjoefootball.com.

SAINT JOSEPH FOOTBALL
2018 TOUCHDOWN CLUB

RING THE BELL MEMBERS
Anonymous
Dr. Kasewurm's Professional Hearing Services
Ren & Phyllis Baldwin
Bill & Jane Marohn
Randy & Kim Keppeler
Sam & Anna Abdelnour
Lazer Graphics Inc.
The Kalin & Duensing Family - Go #51!
David & Andrea Pavlov
Michigan Pizza Hut, Inc.
Silver Beach Pizza
TOUCHDOWN MEMBER
Mike Gast 1972
Lauren Gast 2003
Jim & Tina Machacek
Dr. Tim Ward
Mark & Janet Zielke
Janice & Keith Stevens
Dimaggios Pizza LLC
Brammall Industrial Supply
Jim Bernard
Go Bears! #3 Class of 2017
Bob & Kathy Peirce
Mike & Leslie Kushman
Jan & Don Radde
Bob & Amy Biggins
Smalley's Bar & Grill, Harbor Beach, MI
LeValley Chevrolet Buick GMC
Roxanne Rose Behrman
Daryl & Sue Veldman
Gregg Averill 1978 #42
Shawn, Lori & Brent Huff
Matthew Zerbel – Lenk Transportation, Inc.
Jeff & Tina Morris
Fiskars, Inc.
Tom & Kathryn Altholz
Marc & Cathy Mavis - Mavis Chiropractic Center
FIELD GOAL MEMBER
Babe's Lounge and Restaurant
Renaissance Athletic Club
On the River Tavern
Dee-Blast Corporation
Gandalf & Melissa Church
Drew, Kelly & Hadley Wilson
Best of Luck on the 2018 Season Luke Hedstrom from your Gramma & Poppie Hosbein
SAFETY MEMBER
Walt & Barb Nord
Gordon Schreiber 1968 #76
Matthew Allen David Allen
Mrs. Bernice Mason & Family
26
40

Saturday, October 27, 2018
Time: 7:00 PM
Steve Upton Field at Dickinson Stadium
Recap
0-0
0-0
Thursday, August 29, 2019 or
Friday, August 30, 2019
Time: 7:00 PM
C.W. Post Field
Radio: 106.1 & 1400 WSJM Sports &
Bears Gameday
SITE PHOTO CREDITS: Photos on the site are courtesy Dorrine Guinane, Vicki Johnson, David Knight, Dave Wolf, Bob and Annie Kirkpatrick, Sean Watson (of Coldwater), Kalamazoo Central High School, Portage Northern High School, Sturgis High School, BC Harper Creek High School, and some other individuals who have contributed photographs.

This website is run solely for the promotion and exposure of St. Joseph Bears Football, this has no affiliation to the St. Joseph Public Schools, MHSAA, or Southwest Michigan Athletic Conference. Use of any of the information, layouts, or graphics without permission is prohibited. The website is provided as a benefit to the St. Joseph Football Boosters.