St. Joseph Bears 2016 Football Schedule

HOME

AWAY

HOME

AWAY

HOME

HOME

AWAY

AWAY

HOME

KC

KLN

PN

LKSH

MAT

U-D Jesuit

NIL

GL

PC

Fr 8/26

Th 9/1

Fr 9/9

Fr 9/16

Fr 9/23

Fr 9/23

Fr 10/7

Fr 10/14

Fr 10/21

7:00 PM

7:00 PM

7:00 PM

7:00 PM

7:00 PM

7:00 PM

7:00 PM

7:00 PM

7:00 PM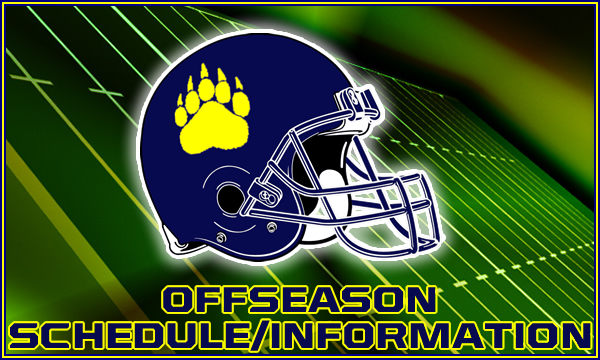 SJ Summer Schedule/Information
2/9/16 - Information for any players who wish to play in the upcoming fall 2016 football season and their parents concerning the calendar, fundraisers, camp information


Gameday Sports Photogrphy
Photo Order Form
Here is the order form for the team and individual photos.



Thank you Sanitary Cleaners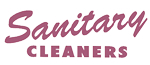 The St. Joseph football program wishes to thank Sanitary Cleaners. Once again, Sanitary Cleaners cleans the uniforms after games to keep the Bears uniforms looking great after each and every game.


Booster Club News

Visit The Booster Club Section

ATTENTION PHOTOGRAPHERS!!!! stjoefootball.com wants your photographs, if you have photos of the Bears in action, Freshman, JV, and Varsity, even Upton games. Email your photos to webmaster@stjoefootball.com.
In honor of our 100th season, we instituted a new level of giving, the Centurion member. These kind individuals value the program sufficiently to donate $250 or more in support of the mission of the Saint Joseph Football Boosters. A very special thanks to each and every one of them.
Centurion Member
Sam & Anna Abdelnour
Bill & Jane Marohn
Anonymous
Kevin & Kim McLaughlin & Family
Jim Bernard
Tim Mitchell & Marylea Orth Mitchell (1982)
Congratulations on 100 Seasons! Chassix - Benton Harbor
Coach Ike & Sue 1968-2001
Joe and Shelly Cole
Greg & Marian O'Niel
Kalin Construction Co., Inc.
Tri-County Bookkeepers
Lynanne & Ray Kunkel
Dave Wolf
Touchdown Member
Anonymous
Joe & Vanessa Matthews
The Family of Sean Akins Class of 2016 #24
Mavis Chiropractic
Burch & Banyon Attorneys at Law
Mike & Renee Menke
Rick Dyer '76 (#60)
Midwest Glass & Mirror Company
John & Beth Griesbaum
Roger Morrissett
Sally & David Grumbine
Bob & Kathy Peirce
Rick, Lisa, Ricky & Lilly Halliday
The Shinrock Family
The Kerns Family
The Family of Jake Sremba Class of 2017 #34
Lazer Graphics, Inc.
Mike & Kathy Tuthill
LeValley Chevrolet Buick GMC
Elizabeth & Steve Upton
The Mark III
Dr. Tim Ward
Field Goal Member
Gandalf & Melissa Church
The Riedel Family
Don Fechner
Jeff and Nancy Saylor
Laura, Joshua, Lauryn, and Brayden Griffin
Janice & Adrian Stevens
Johansen Dentistry
Virgil Investments, LLC
Amy Porritt-Peirce & Michael Peirce ('79 & '80)
Safety Member
David Allen
Earlene Emery & Andrew Rosenthal
Matthew Allen
Gordon Schreiber 1968 #76
Go Bears! The Brunner Family
John & Janet Smiedendorf
Sarah & Phil Burrow
Rick Smiedendorf Family
Brent & Julie Engel
Steve & Deda Winkler
Dustin & Brittany Frenchko
Extra Point Member
Blossomland FOP Lodge 100
20
6

MHSAA Division 3 Playoffs - Round 3
Friday, November 13, 2015
Time: 7:00 PM
Dickinson Stadium
Recap
0-0
0-0

2016 Season Opener
Friday, August 26, 2016
Time: 7:00 PM
Dickinson Stadium
Radio: Sports Radio 1400 WSJM (SJ)
Bears Gameday (coming in August)
Live Stats
SITE PHOTO CREDITS: Photos on the site are courtesy Dorrine Guinane, Vicki Johnson, David Knight,, Dave Wolf, Bob and Annie Kirkpatrick, Sean Watson (of Coldwater), Kalamazoo Central High School, Portage Northern High School, Sturgis High School, BC Harper Creek High School, and some other individuals who have contributed photographs.

This website is run solely for the promotion and exposure of St. Joseph Bears Football, this has no affiliation to the St. Joseph Public Schools, MHSAA, or Big 16 Conference. Use of any of the information, layouts, or graphics without permission is prohibited. The website is provided as a benefit to the St. Joseph Football Boosters.