2014 St. Joseph Bears Football Schedule

Home

Away

Home

Away

Home

Away

Away

Away

Home

K. Central

Gull Lake

P. Northern

Lakeshore

BC Central

B. Harbor

Niles

Lakeview

P. Central

Thu. 8/28

Fri. 9/5

Fri. 9/12

Fri. 9/19

Fri. 9/26

Fri. 10/3

Fri. 10/10

Fri. 10/17

Fri. 10/24

7:00 PM

7:00 PM

7:00 PM

7:00 PM

7:00 PM

7:00 PM

7:00 PM

7:00 PM

7:00 PM

Mandatory Parent/Player Meeting
If you were unable to attend the Player/Parent meeting, or if you need the forms again. Here is everything you need from the meeting, including the Powerpoint Presentation, Calendar, Camp Forms, and link to the team store. More...

St. Joe Football Raffle:
Thank you to everyone who supported the program by participating in the St. Joseph Football Boosters Raffle fundraiser.

The winners are:
1st Prize: Jeff Anderson of St. Joseph MI
2nd Prize: Julie Marsh of St. Joseph MI
3rd Prize: Sandy Olson of Cheboygan MI


Webmaster's Update:
We are in the process of updating the website to reflect the changes in the conference and the conference name, logo, alignment, and so forth. Some things might be missing or point to a page that no longer exists. These will be working by the time the 2014 season approaches.


Another season will be here soon.
3/16/14 - The 2014 season kicks off on August 28th, but between then and now there are a number of events coming up. Plus get the latest league happenings in news.


Gameday Sports Photogrphy
Photo Order Form
Here is the order form for the team and individual photos.



Thank you Sanitary Cleaners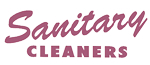 The St. Joseph football program wishes to thank Sanitary Cleaners. Once again, Sanitary Cleaners cleans the uniforms after games to keep the Bears uniforms looking great after each and every game.


Booster Club News

Visit The Booster Club Section
Booster and Fan Information
Another season is less than a few months away. Make sure you have registered to receive information on the upcoming season information from the Football Boosters, including information on joining the Touchdown Club, as well as other future events from the St. Joe Football Boosters. Click here to provide or update your contact information.

ATTENTION PHOTOGRAPHERS!!!! stjoefootball.com wants your photographs, if you have photos of the Bears in action, Freshman, JV, and Varsity, even Upton games. Email your photos to webmaster@stjoefootball.com, also many thanks go to Bill Schalk who is helping provide many of the game photos here on stjoefootball.com.