St. Joseph Bears 2016 Football Schedule

KC

KLN

PN

LKSH

MAT

U-D Jesuit

NIL

GL

PC

U of M

AWAY

HOME

AWAY

HOME

HOME

AWAY

AWAY

HOME

Fr 8/26

Th 9/1

Fr 9/9

Fr 9/16

Fr 9/23

Fr 9/30

Fr 10/7

Fr 10/14

Fr 10/21

W 26-0

W 48-6

W 27-23

L 12-31

W 28-21

L 13-48

W 30-0

7:00 PM

7:00 PM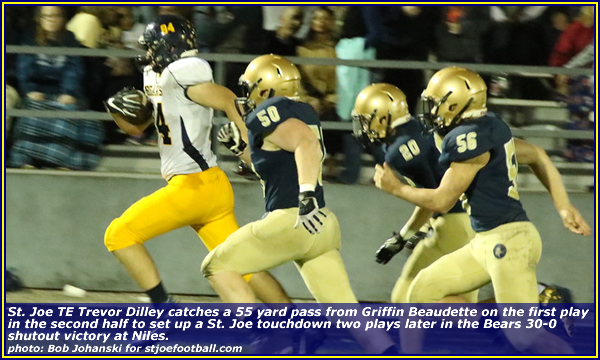 Bears blank Niles 30-0
10/9/16 - St. Joe got two passing and one rushing touchdown from Griffin Beaudette as St. Joe spoiled the Vikings homecoming with a 30-0 victory over Niles. Read More...

SMAC Update - 10/9/16

In this edition of the SMAC Update. We're getting our first look at the artist concepts of one of the two new stadiums to be built in Portage. The Portage School Board has released the first concepts of the, as yet unnamed, Portage Northern stadium.
Read More...

Gameday Sports Photogrphy
Photo Order Form
Here is the order form for the team and individual photos.



Thank you Sanitary Cleaners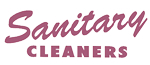 The St. Joseph football program wishes to thank Sanitary Cleaners. Once again, Sanitary Cleaners cleans the uniforms after games to keep the Bears uniforms looking great after each and every game.


Booster Club News

Visit The Booster Club Section

ATTENTION PHOTOGRAPHERS!!!! stjoefootball.com wants your photographs, if you have photos of the Bears in action, Freshman, JV, and Varsity, even Upton games. Email your photos to webmaster@stjoefootball.com.

SAINT JOSEPH FOOTBALL
2016 TOUCHDOWN CLUB
RING THE BELL MEMBERS
Anonymous
Dave Wolf
Anonymous
Philip & Becky Laney
Bill & Jane Marohn
Silver Beach Pizza
Troy, Michelle, Hannah & Jake (#3) Sremba
Sam, Anna, Ashley (02), Kady (04), Gianna (10) Abdelnour
TOUCHDOWN MEMBERS
Anonymous
Kevin & Kathy Valdes
Anonymous
LeValley Chevrolet Buick GMC
Arnie & Amy White (Class of 1986)
Liquor Cabinet
Bob & Kathy Peirce
Mike & Kathy Tuthill
Bob & Stephanie Burch
Mike & Renee Menke
Don & Marla Blackmond
Pri Mar Petroleum, Inc.
Don Radde Ron Nowell
Dr. Tim Ward
The Mark III Grill & Bar
Jim Bernard - 1956
The Shinrock Family
Joan & Bob Judd
Tim & Marylea Mitchell
Joe & Vanessa Matthews
Todd & Barbara Carter
XPO Logistics - Express Division
John, Beth, Jacob and Nathan (#56) Griesbaum
Jim & Tina Machacek 1981 - #68, Drew Machacek 2007 - #2
FIELD GOAL MEMBERS
Abonmarche Consultants, Inc.
John & Jenna Ruddell
Gandalf & Melissa Church
The Kunkel Family
Jeremy Smiedendorf #67
Amy, Michael (#15),
Lindsay & Matthew Peirce
Fred and Anita Schultz In honor of our grandson, Ben Johanski, Class of 2017
SAFETY MEMBERS
Gordon Schreiber 1968 #76 Peter Stevens #53 Class of 2004
Jesse Toney Walt & Barb Nord
Tony Mandarino Class of 1997 - #41
EXTRA POINT MEMBERS
David Allen
Matthew Allen
Mrs. Bernice Mason & Family