2014 St. Joseph Bears Football Schedule

Home

Away

Home

Away

Home

Away

Away

Away

Home

K. Central

Gull Lake

P. Northern

Lakeshore

BC Central

B. Harbor

Niles

Lakeview

P. Central

Thu. 8/28

Fri. 9/5

Fri. 9/12

Fri. 9/19

Fri. 9/26

Fri. 10/3

Fri. 10/10

Fri. 10/17

Fri. 10/24

W 48-7

W 34-12

W 17-7

L 7-17

L 10-21

W 59-8

7:00 PM

7:00 PM

7:00 PM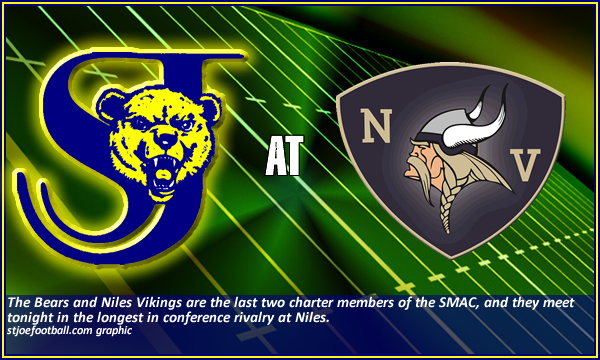 St. Joe and Niles battle for playoff possibilities
10/10/14 - St. Joe and Niles enter tonight's game with 4-2 records and need to win 2 of their last three games to make the playoffs. More in Bears Gameday.


Gameday Sports Photogrphy
Photo Order Form
Here is the order form for the team and individual photos.



Thank you Sanitary Cleaners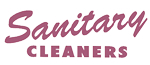 The St. Joseph football program wishes to thank Sanitary Cleaners. Once again, Sanitary Cleaners cleans the uniforms after games to keep the Bears uniforms looking great after each and every game.


Booster Club News

Visit The Booster Club Section

ATTENTION PHOTOGRAPHERS!!!! stjoefootball.com wants your photographs, if you have photos of the Bears in action, Freshman, JV, and Varsity, even Upton games. Email your photos to webmaster@stjoefootball.com.
59
8

riday, October 3, 2014
Time: 7:00 PM
Filstrup Field
Recap


4-2
4-2

Friday, October 10, 2014
Time: 7:00 PM
Viking Field
Radio: Sports Radio 1400 WSJM (SJ)
Bears Gameday
Live Stats
SITE PHOTO CREDITS: Photos on the site are courtesy Dorrine Guinane, Vicki Johnson, David Knight,, Dave Wolf, Bob and Annie Kirkpatrick, Sean Watson (of Coldwater), Kalamazoo Central High School, Portage Northern High School, Sturgis High School, BC Harper Creek High School, and some other individuals who have contributed photographs.

This website is run solely for the promotion and exposure of St. Joseph Bears Football, this has no affiliation to the St. Joseph Public Schools, MHSAA, or Big 16 Conference. Use of any of the information, layouts, or graphics without permission is prohibited. The website is provided as a benefit to the St. Joseph Football Boosters.