St. Joseph Bears 2018 Football Schedule

BCC

NIL

MAT

LKSH

KLN

PC

BCL

DeWitt

PN

HOME

AWAY

HOME

AWAY

AWAY

HOME

AWAY

HOME

HOME

Fr 8/24

Th 8/30

Fr 9/7

Fr 9/14

Fr 9/21

Fr 9/28

Fr 10/5

Fr 10/12

Fr 10/19

7:00 PM

7:00 PM

7:00 PM

7:00 PM

7:00 PM

7:00 PM

7:00 PM

7:00 PM

7:00 PM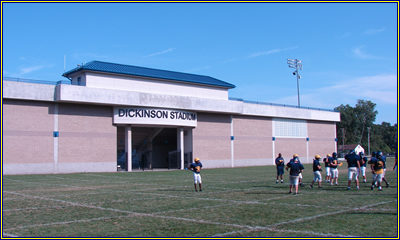 Breaking down the Bears 2018 Schedule
We take a look at the Bears 2018 schedule. More details here
Other news

We would like to thank and acknowledge the sponsors of our 2017 Golf Outing

SMAC Update - 12.25.17
In this edition of the SMAC Update.
Filling out the SMAC schedules
Chambers out as Kalamazoo Central Head Coach
New SMAC Logo
Read More...

Gameday Sports Photogrphy
Photo Order Form
Here is the order form for the team and individual photos. (Updated for 2017)



Thank you Sanitary Cleaners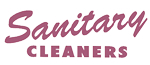 The St. Joseph football program wishes to thank Sanitary Cleaners. Once again, Sanitary Cleaners cleans the uniforms after games to keep the Bears uniforms looking great after each and every game.


Booster Club News

Visit The Booster Club Section

ATTENTION PHOTOGRAPHERS!!!! stjoefootball.com wants your photographs, if you have photos of the Bears in action, Freshman, JV, and Varsity, even Upton games. Email your photos to webmaster@stjoefootball.com.

SAINT JOSEPH FOOTBALL
2017 TOUCHDOWN CLUB

RING THE BELL MEMBERS
Randy & Kim Keppeler
Dr. Kasewurm's Professional Hearing Services
Anonymous
Bill & Jane Marohn
Anonymous
Insurance Management Service
Silver Beach Pizza
Anonymous
Culver's of Stevensville
Michigan Pizza Hut
TOUCHDOWN MEMBER
Joe & Vanessa Matthews
Abonmarche
The Mark III Grille & Bar
Jan & Don Radde
Dr. Tim Ward
Dimaggios Pizza LLC
Bob & Kathy Peirce
Joan & Bob Judd
Jim & Tina Machacek
Silver Harbor Brewing Company, LLC
Mark Nisbet - Class of 1972 - Jersey #22
Tim & Marylea Mitchell
Kruggel Lawton CPAs
Black Arsenal
LeValley Chevrolet Buick GMC, Inc.
The Kerns Family
Anonymous
Jeff & Tina Morris - Class of 1983 - Jersey #60
St. Joseph Firefighters Local 1670
FIELD GOAL MEMBER
Dan & Julie Chubb
Douglas Johansen D.D.S.
Gandalf & Melissa Church
Dee-Blast Corporation
Dr. Robert & Amy Biggins
Gregg F. Averill - Class of 1978 - Jersey #42
Amy, Michael (#15), Lindsay & Matthew Peirce
SAFETY MEMBER
Walt & Barb Nord
Matthew Allen
David Allen
John & Jenna Ruddell
Jan & Keith Stevens - In Honor of Peter Stevens, Class of 2004
Rolland Labaumnbard - Class of 1975- Jersey #73
Gordon Schreiber - Class of 1968 - Jersey #76
Jeremy Smiedendorf - #67, 2000-2001, 2002 Grad